Starting an e-commerce venture is as challenging as it can be rewarding. This is true especially considering that entrepreneurs put in their heart and soul, their savings and countless man-hours to make their ecommerce business see the light of day. A prudently drawn up road map may be your path to success. Such a process would primarily include identifying key milestones to be achieved as well as key roadblocks to avoid. Here, we discuss the 6 common mistakes new e-commerce businesses make, and how to navigate around them.
1. Choosing The Wrong E-commerce Platform
The e-commerce platform or software that your e-commerce business or webstore utilize is one of the primary assets of your business. If you choose your platform in a haphazard manner or in a hurry, without fully understanding it or your needs, it can turn into a fatal mistake for you start-up as it can turn out to be over-customized or inadequate or exorbitant in the long run.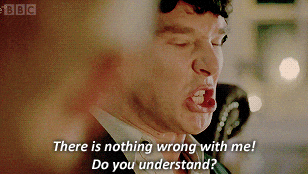 Two aspects to consider to avoid this pitfall:
a. What do YOU need from the platform: Will you require constant and ongoing management of the website and content? Do you want a plug and play system which is easy to manage or do you want customizable options for flexible functionality? What is your budget? How is the customer support/ review of the service provider?
b. Your consumers' and visitors' requirements from the platform: Is your primary target audience tech-savvy, or regular internet users or infrequent internet users?
Ideally, the e-commerce platform you choose should provide an optimal user experience based on the users' expectations for visiting your website, be it "one click checkout" or arranging content based on user interest. Identifying your needs in advance will help you plan and budget for the expense of getting the right platform as opposed to getting the cheapest one now which can possible cost you the business later.
2. NO Search Engine Optimization (SEO)
A critical rookie mistake is not investing smartly into marketing for your online business. New e-commerce businesses typically focus on print and media advertisements for creating awareness and reaching out to potential consumers, which may be fruitful initially, but is not a sustainable practice.
However, if your website does not show up on internet searches, business is bound to suffer. SEO takes time to show results, which is why new e-commerce businesses look for other means of creating visibility. However, in the long run, SEO is a powerful tool which can route targeted traffic to your website continuously. A successful website always makes traffic generation a priority.
3. "If I build, They Will Come" – Not Necessarily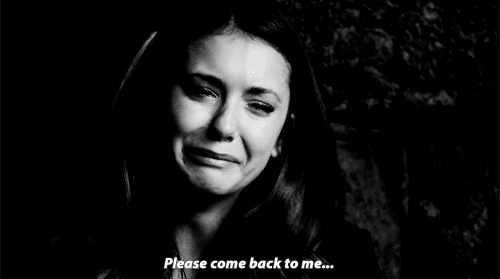 While having confidence in one's product/website is good, overconfidence is not. This is true especially for e-commerce businesses vying to build traffic. According to Internet Live Stats, there are over 1.2 billion webstores on the internet, and these numbers are increasing steadily each day.
In a time where most businesses and valuations take into account the website traffic, simply building an exceptional website with great content will not do. You have to get the content and your website shared, liked, followed and talked about on social media. This, along with SEO, will ensure that your website gets picked up and featured in online searches, as search technology relies on metrics of relevance and importance by tracking what people do on the internet.
4. Not Creating A Social Media Presence
In the e-commerce business, social media is now the quickest way to reach out to your potential target market. Benefits of using it for marketing range from engaging with your consumers to being visible to potential consumers, to building brand loyalty. For any e-commerce business, effective social media marketing represents real value. In order to do this successfully, one of the easiest and most effective way is to create a social media presence by:
Optimizing social media posts by using high conversion keywords;
Provide share-worthy content instead of sales pitches to create value in the eyes of the consumer;
Let your users be your marketing tool by sharing reviews of your products/services;
Interact with your users by adding social sharing buttons in strategic locations, joining groups, building relationships with influencers, starting a blog and even using hashtags'
In a virtual ocean of websites, not having an active social media presence can spell certain doom for your new e-commerce business. Investing time and effort into creating a positive social media image in the minds of users will lead to increased consumer interaction and engagement, better reviews and eventually result in increased traffic and business.
5. No "Contact Us", "About Us" or "Live Chat" For Troubleshooting
Do not underestimate the value of having an "About Us/Contact Us" page on your webstore, and do not ignore the layout or content on this page. This is a major mistake as these pages are among the top three visited on any website.
The "About Us" page helps you, as an e-commerce business, tell users your story, your vision and USP, allowing the user to relate to the business. These pages are extremely important to enable consumers to ascertain your business' physical location, allowing them to gauge shipping times as well as trust that the business is legitimate. Would you trust a webstore if there was no address or About Us page?
Even the Government is contemplating making it mandatory for webstores to have a Contact Us page with physical office locations in order to bolster trust in online businesses as well as dissuade fraud.
Having a live chat app on your website can not only help solve consumers' confusion or queries, but can effectively be used to increase sales. Moreover, while adding to the obvious convenience of the consumer having their questions answered immediately, this simple tool can help online businesses reduce contact center costs as:

Lowering average interaction costs – one employee can handle multiple chats as opposed to a single phone call;
Fewer employees are required due to Increase in efficiency by handling multiple chats
6. Focusing On Too Many Things
Having focus divided over multiple aspects takes focus away from all aspects over time – it stretches you too thin. This is true not only for e-commerce businesses, but for all businesses. The focus needs to be on building the business, not on a tiny (but critical) matter like business cards or logo design. Focusing too much on all the smaller details leads to a scattered approach, which will affect the business growth and bottom-line.
Matt Salzberg, Founder and CEO of Blue Apron said here that "founders of a young
company will come up with hundreds of new ideas every day (I know my co-founders and I do). While most of these ideas are sure to be good ones, we've learned that we need to be thoughtful and selective about which to move forward with in order not to overwhelm ourselves and our employees. We all have limited time and resources, which is why we need to focus and prioritize."
Conclusion
Building an e-commerce business and making it grow is challenging as it is. As an entrepreneur, avoiding certain mistakes can help you face these challenges and shine through the competition. While it may seem rather benign, avoiding certain mistakes can be the difference between a thriving business and a webstore no one visits or knows about. You can choose to take steps and avoid these mistakes which, if allowed to continue, can snowball your optimistic start-up to certain demise.
—–